Simple Fitoru
Fitness For You, On The Go.
A breakthrough fat-burning system for the everyday busy parents, career-focused worker bees, fitness lovers, and high-performance athletes of all ages.
Premium-grade, natural extracts that facilitate healthy, rapid fat loss and elevate physical performance.

Merging the synergistic power of 3 natural, plant-based supplements, this proprietary ketogenic formula boosts your metabolism to burn calories and fat quicker. 
Your everyday health drink to improve mood, mental clarity and reduce stress.
Boost happiness hormones and suppress stress ones to promote general well-being and optimal health.
1
Drink Fitoru BHB Powder Daily
Mix 1 scoop of BHB oil powder with 16 ounces of water in between meals, on an empty stomach or before a workout with the cap at 3 servings a day.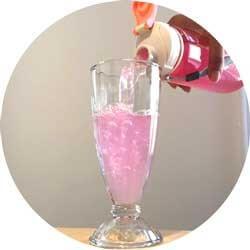 2
Reach Ketosis Faster and Easier
When you supplement with BHB Oil, BHB breaks down during digestion and is released as free ketones in your blood. These ketones help jumpstart ketosis, so you can see instant benefits without having to wait for the slow crawl of increased ketone levels.
txtcont:--:

★ ★ ★ ★

:|~|:txtblclass:--:ba-19615021:|~|:ttl5cont:--:

$47.99 ea

:|~|:ttl5blclass:--:ba-19615036:|~|:ttl4cont:--:

$47.99

:|~|:ttl4blclass:--:ba-19615034:|~|:ttl3cont:--:

$59.99

:|~|:ttl3blclass:--:ba-19615018:|~|:ttl2cont:--:

1 BHB Oil Powder

:|~|:ttl2blclass:--:ba-19615028:|~|:slctvrnt:--::|~|:shwqty:--:true:|~|:selclass:--:js-best-value-not-select:|~|:qty:--:1:|~|:prdurl:--:/cart:|~|:prdimgtp:--:variant:|~|:prdbtnltp:--:cart:|~|:prdbtnelt:--:_self:|~|:prdbtncpt:--:ORDER NOW!:|~|:prdbtnclass:--:zpa-button-size-full-width zpa-button-padding-medium bcss-19615038:|~|:prdbtnalign:--:zpa-button-alignment-center:|~|:prdblclass:--:ba-19615038:|~|:lblvisattr:--:data-hidden-label:|~|:lbluptxt:--:BEST VALUE:|~|:lbltxtcont:--:BEST VALUE:|~|:lblmdltxt:--::|~|:lblblclass:--:ba-19615025:|~|:imgimgattr:--:alt="Fitoru Keto 1 Canister" src="https://cdn05.zipify.com/272aLID74LGFk1x4l8omI1JDWoM=/fit-in/960x0/7802c6ee57ec432ab904bf1da67d8d05/1bottle_ebook-save.jpg" sizes="960px,830px,720px,590px,450px,220px" srcset="https://cdn05.zipify.com/w9CFUIfuxFPRKlExuiWKVG1FheQ=/fit-in/220x0/7802c6ee57ec432ab904bf1da67d8d05/1bottle_ebook-save.jpg 220w, https://cdn05.zipify.com/uYin2KoZaHNbQXtL8VGGFYeLIq4=/fit-in/450x0/7802c6ee57ec432ab904bf1da67d8d05/1bottle_ebook-save.jpg 450w, https://cdn05.zipify.com/oNWUBBW9-G8EJ0k8tLaCKpbC8_E=/fit-in/590x0/7802c6ee57ec432ab904bf1da67d8d05/1bottle_ebook-save.jpg 590w, https://cdn05.zipify.com/xgu5pLBmwnt1JuOL82Gxi2k4t2I=/fit-in/720x0/7802c6ee57ec432ab904bf1da67d8d05/1bottle_ebook-save.jpg 720w, https://cdn05.zipify.com/SVr5hlycSy6p2jdWsckTTB5ZRpc=/fit-in/830x0/7802c6ee57ec432ab904bf1da67d8d05/1bottle_ebook-save.jpg 830w, https://cdn05.zipify.com/272aLID74LGFk1x4l8omI1JDWoM=/fit-in/960x0/7802c6ee57ec432ab904bf1da67d8d05/1bottle_ebook-save.jpg 960w":|~|:imgblclass:--:zpa-mobile-align--center zpa-align--center ba-19615012:|~|:img2blclass:--:zpa-mobile-align--center zpa-align--center ba-19615014:|~|:img2attr:--:alt="" src="https://cdn05.zipify.com/mDEZOoD6HXCfWR32VFNFYS1OdSc=/fit-in/960x0/e4c4dbba5fd44abd839a41e0f91be4d1/14.jpg" sizes="960px,830px,720px,590px,450px,220px" srcset="https://cdn05.zipify.com/AmGU5tFtrz9HP4DnhxI5ICAIdQY=/fit-in/220x0/e4c4dbba5fd44abd839a41e0f91be4d1/14.jpg 220w, https://cdn05.zipify.com/VNzxBmqmuCcgF8vTGNbO6hW8gMw=/fit-in/450x0/e4c4dbba5fd44abd839a41e0f91be4d1/14.jpg 450w, https://cdn05.zipify.com/QlD7uhExG5eu2CZRGIiIBVTrn88=/fit-in/590x0/e4c4dbba5fd44abd839a41e0f91be4d1/14.jpg 590w, https://cdn05.zipify.com/wCfFngsqpmB0dywZ5YatG66qn88=/fit-in/720x0/e4c4dbba5fd44abd839a41e0f91be4d1/14.jpg 720w, https://cdn05.zipify.com/gdsfTTTrY_J1hs65HN9BqpW3mkg=/fit-in/830x0/e4c4dbba5fd44abd839a41e0f91be4d1/14.jpg 830w, https://cdn05.zipify.com/mDEZOoD6HXCfWR32VFNFYS1OdSc=/fit-in/960x0/e4c4dbba5fd44abd839a41e0f91be4d1/14.jpg 960w":|~|:handle:--:bhb-oil-powder-1-bottle-free-top-tastiest-keto-recipes-ecookbook:|~|:bvuppclass:--:uca-19615025:|~|:bvprcsvclass:--:hidden mat-19615025:|~|:bvcrnrclass:--:hidden lat-19615025:|~|:bprcttlclass:--:hidden uat-19615025:|~|:addcrtmsg:--:Product has been added to cart
txtcont:--:

★ ★ ★ ★


:|~|:txtblclass:--:ba-19615020:|~|:ttl5cont:--:

$39.79 ea

:|~|:ttl5blclass:--:ba-19615030:|~|:ttl4cont:--:

 $79.59

:|~|:ttl4blclass:--:ba-19615022:|~|:ttl3cont:--:

$119.98

:|~|:ttl3blclass:--:ba-19615019:|~|:ttl2cont:--:
2 BHB Oil Powder

:|~|:ttl2blclass:--:ba-19615029:|~|:slctvrnt:--::|~|:shwqty:--:true:|~|:selclass:--:js-best-value-not-select:|~|:qty:--:1:|~|:prdurl:--:/cart:|~|:prdimgtp:--:variant:|~|:prdbtnltp:--:cart:|~|:prdbtnelt:--:_self:|~|:prdbtncpt:--:ORDER NOW!:|~|:prdbtnclass:--:zpa-button-size-full-width zpa-button-padding-medium bcss-19615037:|~|:prdbtnalign:--:zpa-button-alignment-center:|~|:prdblclass:--:ba-19615037:|~|:lblvisattr:--:data-hidden-label:|~|:lbluptxt:--:BEST VALUE:|~|:lbltxtcont:--:BEST VALUE:|~|:lblmdltxt:--::|~|:lblblclass:--:ba-19615026:|~|:imgimgattr:--:alt="Fitoru Keto 2 Canisters" src="https://cdn05.zipify.com/p_0rkMpA6skI_L-Tc264UYeRvWI=/fit-in/960x0/cb30ab3baccb491e915a3ccd6c323715/2bottles_ebook-save.jpg" sizes="960px,830px,720px,590px,450px,220px" srcset="https://cdn05.zipify.com/cmsFOOG8YuXlboeHloPADg316ug=/fit-in/220x0/cb30ab3baccb491e915a3ccd6c323715/2bottles_ebook-save.jpg 220w, https://cdn05.zipify.com/MUMJTaJMGfHAFDzW0aLhPEmCZAA=/fit-in/450x0/cb30ab3baccb491e915a3ccd6c323715/2bottles_ebook-save.jpg 450w, https://cdn05.zipify.com/QcUd74njZwcH4sdbu9OWFKtCUC8=/fit-in/590x0/cb30ab3baccb491e915a3ccd6c323715/2bottles_ebook-save.jpg 590w, https://cdn05.zipify.com/n-l2RJhHED5ADhFOU1S-kLN4MWM=/fit-in/720x0/cb30ab3baccb491e915a3ccd6c323715/2bottles_ebook-save.jpg 720w, https://cdn05.zipify.com/yeshxt72klfYPY1ENkT2SDN4stY=/fit-in/830x0/cb30ab3baccb491e915a3ccd6c323715/2bottles_ebook-save.jpg 830w, https://cdn05.zipify.com/p_0rkMpA6skI_L-Tc264UYeRvWI=/fit-in/960x0/cb30ab3baccb491e915a3ccd6c323715/2bottles_ebook-save.jpg 960w":|~|:imgblclass:--:zpa-mobile-align--center zpa-align--center ba-19615017:|~|:img2blclass:--:zpa-mobile-align--center zpa-align--center ba-19615024:|~|:img2attr:--:alt="" src="https://cdn05.zipify.com/mDEZOoD6HXCfWR32VFNFYS1OdSc=/fit-in/960x0/e4c4dbba5fd44abd839a41e0f91be4d1/14.jpg" sizes="960px,830px,720px,590px,450px,220px" srcset="https://cdn05.zipify.com/AmGU5tFtrz9HP4DnhxI5ICAIdQY=/fit-in/220x0/e4c4dbba5fd44abd839a41e0f91be4d1/14.jpg 220w, https://cdn05.zipify.com/VNzxBmqmuCcgF8vTGNbO6hW8gMw=/fit-in/450x0/e4c4dbba5fd44abd839a41e0f91be4d1/14.jpg 450w, https://cdn05.zipify.com/QlD7uhExG5eu2CZRGIiIBVTrn88=/fit-in/590x0/e4c4dbba5fd44abd839a41e0f91be4d1/14.jpg 590w, https://cdn05.zipify.com/wCfFngsqpmB0dywZ5YatG66qn88=/fit-in/720x0/e4c4dbba5fd44abd839a41e0f91be4d1/14.jpg 720w, https://cdn05.zipify.com/gdsfTTTrY_J1hs65HN9BqpW3mkg=/fit-in/830x0/e4c4dbba5fd44abd839a41e0f91be4d1/14.jpg 830w, https://cdn05.zipify.com/mDEZOoD6HXCfWR32VFNFYS1OdSc=/fit-in/960x0/e4c4dbba5fd44abd839a41e0f91be4d1/14.jpg 960w":|~|:handle:--:bhb-oil-powder-60-days-supply-42-free-top-tastiest-keto-recipes-ecookbook:|~|:bvuppclass:--:uca-19615026:|~|:bvprcsvclass:--:hidden mat-19615026:|~|:bvcrnrclass:--:hidden lat-19615026:|~|:bprcttlclass:--:hidden uat-19615026:|~|:addcrtmsg:--:Product has been added to cart
txtcont:--:

★ ★ ★ ★ ★

:|~|:txtblclass:--:ba-19615023:|~|:ttl5cont:--::|~|:ttl5blclass:--:ba-19615033:|~|:ttl4cont:--:

 $99.99

:|~|:ttl4blclass:--:ba-19615015:|~|:ttl3cont:--:

$179.97

:|~|:ttl3blclass:--:ba-19615027:|~|:ttl2cont:--:
3 BHB Oil Powder
:|~|:ttl2blclass:--:ba-19615031:|~|:slctvrnt:--::|~|:shwqty:--:true:|~|:selclass:--::|~|:qty:--:1:|~|:prdurl:--:/cart:|~|:prdimgtp:--:variant:|~|:prdbtnltp:--:cart:|~|:prdbtnelt:--:_self:|~|:prdbtncpt:--:ORDER NOW!:|~|:prdbtnclass:--:zpa-button-size-full-width zpa-button-padding-medium bcss-19615032:|~|:prdbtnalign:--:zpa-button-alignment-center:|~|:prdblclass:--:ba-19615032:|~|:lblvisattr:--::|~|:lbluptxt:--:BEST VALUE:|~|:lbltxtcont:--:BEST VALUE:|~|:lblmdltxt:--:Best Selling:|~|:lblblclass:--:ba-19615035:|~|:imgimgattr:--:alt="Fitoru Keto 3 Canisters" src="https://cdn05.zipify.com/bu1DbxFne8kA_x8xHTcyw4eb8QI=/fit-in/960x0/f06d92499f5041d9b432f1585d89b665/3bottles_ebook-save.jpg" sizes="960px,830px,720px,590px,450px,220px" srcset="https://cdn05.zipify.com/SBawglbBpxWhR-dxUhUyW46myMk=/fit-in/220x0/f06d92499f5041d9b432f1585d89b665/3bottles_ebook-save.jpg 220w, https://cdn05.zipify.com/yCKJp1lbvUxEwA6Ugci0TfP0pK4=/fit-in/450x0/f06d92499f5041d9b432f1585d89b665/3bottles_ebook-save.jpg 450w, https://cdn05.zipify.com/rxgiUD0S8Qr5oQZSMfbmeRxTV20=/fit-in/590x0/f06d92499f5041d9b432f1585d89b665/3bottles_ebook-save.jpg 590w, https://cdn05.zipify.com/KLozbAXFmjBf1tZFhLqCeXSYiWE=/fit-in/720x0/f06d92499f5041d9b432f1585d89b665/3bottles_ebook-save.jpg 720w, https://cdn05.zipify.com/DuuFHCMDSw8NucQrRfQqyPt89i8=/fit-in/830x0/f06d92499f5041d9b432f1585d89b665/3bottles_ebook-save.jpg 830w, https://cdn05.zipify.com/bu1DbxFne8kA_x8xHTcyw4eb8QI=/fit-in/960x0/f06d92499f5041d9b432f1585d89b665/3bottles_ebook-save.jpg 960w":|~|:imgblclass:--:zpa-mobile-align--center zpa-align--center ba-19615011:|~|:img2blclass:--:zpa-mobile-align--center zpa-align--center ba-19615013:|~|:img2attr:--:alt="" src="https://cdn05.zipify.com/mDEZOoD6HXCfWR32VFNFYS1OdSc=/fit-in/960x0/e4c4dbba5fd44abd839a41e0f91be4d1/14.jpg" sizes="960px,830px,720px,590px,450px,220px" srcset="https://cdn05.zipify.com/AmGU5tFtrz9HP4DnhxI5ICAIdQY=/fit-in/220x0/e4c4dbba5fd44abd839a41e0f91be4d1/14.jpg 220w, https://cdn05.zipify.com/VNzxBmqmuCcgF8vTGNbO6hW8gMw=/fit-in/450x0/e4c4dbba5fd44abd839a41e0f91be4d1/14.jpg 450w, https://cdn05.zipify.com/QlD7uhExG5eu2CZRGIiIBVTrn88=/fit-in/590x0/e4c4dbba5fd44abd839a41e0f91be4d1/14.jpg 590w, https://cdn05.zipify.com/wCfFngsqpmB0dywZ5YatG66qn88=/fit-in/720x0/e4c4dbba5fd44abd839a41e0f91be4d1/14.jpg 720w, https://cdn05.zipify.com/gdsfTTTrY_J1hs65HN9BqpW3mkg=/fit-in/830x0/e4c4dbba5fd44abd839a41e0f91be4d1/14.jpg 830w, https://cdn05.zipify.com/mDEZOoD6HXCfWR32VFNFYS1OdSc=/fit-in/960x0/e4c4dbba5fd44abd839a41e0f91be4d1/14.jpg 960w":|~|:handle:--:bhb-oil-powder-90-days-supply-50-free-top-tastiest-keto-recipes-ecookbook:|~|:bvuppclass:--:uca-19615035:|~|:bvprcsvclass:--:mat-19615035:|~|:bvcrnrclass:--:lat-19615035:|~|:bprcttlclass:--:uat-19615035:|~|:addcrtmsg:--:Product has been added to cart
ttl5cont:--:

$47.99 ea

:|~|:ttl5blclass:--:ba-19615533:|~|:ttl4cont:--:

$47.99

:|~|:ttl4blclass:--:ba-19615539:|~|:ttl3cont:--:

$59.99

:|~|:ttl3blclass:--:ba-19615532:|~|:ttl2cont:--:
1 BHB Oil Powder
:|~|:ttl2blclass:--:ba-19615524:|~|:slctvrnt:--::|~|:shwqty:--:true:|~|:selclass:--:js-best-value-not-select:|~|:qty:--:1:|~|:prdurl:--:/cart:|~|:prdlbtnclass:--:zpa-button-size-full-width zpa-button-padding-medium bcss-19615544:|~|:prdimgtp:--:variant:|~|:prdbtnltp:--:cart:|~|:prdbtnelt:--:_self:|~|:prdbtncpt:--:ORDER NOW!:|~|:prdbtnalign:--:zpa-button-alignment-center:|~|:prdblclass:--:ba-19615544:|~|:lbltxtcont:--:BEST VALUE:|~|:lblblclass:--:ba-19615545:|~|:imgimgattr:--:alt="" src="https://cdn05.zipify.com/272aLID74LGFk1x4l8omI1JDWoM=/fit-in/960x0/7802c6ee57ec432ab904bf1da67d8d05/1bottle_ebook-save.jpg" sizes="960px,830px,720px,590px,450px,220px" srcset="https://cdn05.zipify.com/w9CFUIfuxFPRKlExuiWKVG1FheQ=/fit-in/220x0/7802c6ee57ec432ab904bf1da67d8d05/1bottle_ebook-save.jpg 220w, https://cdn05.zipify.com/uYin2KoZaHNbQXtL8VGGFYeLIq4=/fit-in/450x0/7802c6ee57ec432ab904bf1da67d8d05/1bottle_ebook-save.jpg 450w, https://cdn05.zipify.com/oNWUBBW9-G8EJ0k8tLaCKpbC8_E=/fit-in/590x0/7802c6ee57ec432ab904bf1da67d8d05/1bottle_ebook-save.jpg 590w, https://cdn05.zipify.com/xgu5pLBmwnt1JuOL82Gxi2k4t2I=/fit-in/720x0/7802c6ee57ec432ab904bf1da67d8d05/1bottle_ebook-save.jpg 720w, https://cdn05.zipify.com/SVr5hlycSy6p2jdWsckTTB5ZRpc=/fit-in/830x0/7802c6ee57ec432ab904bf1da67d8d05/1bottle_ebook-save.jpg 830w, https://cdn05.zipify.com/272aLID74LGFk1x4l8omI1JDWoM=/fit-in/960x0/7802c6ee57ec432ab904bf1da67d8d05/1bottle_ebook-save.jpg 960w":|~|:imgblclass:--:zpa-overflow zpa-mobile-align--center zpa-align--center ba-19615535:|~|:img2blclass:--:zpa-mobile-align--center zpa-align--center ba-19615526:|~|:img2attr:--:alt="" src="https://cdn05.zipify.com/mDEZOoD6HXCfWR32VFNFYS1OdSc=/fit-in/960x0/e4c4dbba5fd44abd839a41e0f91be4d1/14.jpg" sizes="960px,830px,720px,590px,450px,220px" srcset="https://cdn05.zipify.com/AmGU5tFtrz9HP4DnhxI5ICAIdQY=/fit-in/220x0/e4c4dbba5fd44abd839a41e0f91be4d1/14.jpg 220w, https://cdn05.zipify.com/VNzxBmqmuCcgF8vTGNbO6hW8gMw=/fit-in/450x0/e4c4dbba5fd44abd839a41e0f91be4d1/14.jpg 450w, https://cdn05.zipify.com/QlD7uhExG5eu2CZRGIiIBVTrn88=/fit-in/590x0/e4c4dbba5fd44abd839a41e0f91be4d1/14.jpg 590w, https://cdn05.zipify.com/wCfFngsqpmB0dywZ5YatG66qn88=/fit-in/720x0/e4c4dbba5fd44abd839a41e0f91be4d1/14.jpg 720w, https://cdn05.zipify.com/gdsfTTTrY_J1hs65HN9BqpW3mkg=/fit-in/830x0/e4c4dbba5fd44abd839a41e0f91be4d1/14.jpg 830w, https://cdn05.zipify.com/mDEZOoD6HXCfWR32VFNFYS1OdSc=/fit-in/960x0/e4c4dbba5fd44abd839a41e0f91be4d1/14.jpg 960w":|~|:handle:--:bhb-oil-powder-30-days-supply-top-tastiest-keto-recipes-ecookbook:|~|:bvuppclass:--:uca-19615545:|~|:bvcrnrclass:--:hidden lat-19615545:|~|:addcrtmsg:--:Product has been added to cart
ttl5cont:--:

$39.79 ea

:|~|:ttl5blclass:--:ba-19615528:|~|:ttl4cont:--:

$79.59

:|~|:ttl4blclass:--:ba-19615531:|~|:ttl3cont:--:

$119.98

:|~|:ttl3blclass:--:ba-19615540:|~|:ttl2cont:--:
2 BHB Oil Powder
:|~|:ttl2blclass:--:ba-19615523:|~|:slctvrnt:--::|~|:shwqty:--:true:|~|:selclass:--:js-best-value-not-select:|~|:qty:--:1:|~|:prdurl:--:/cart:|~|:prdlbtnclass:--:zpa-button-size-full-width zpa-button-padding-medium bcss-19615538:|~|:prdimgtp:--:variant:|~|:prdbtnltp:--:cart:|~|:prdbtnelt:--:_self:|~|:prdbtncpt:--:ORDER NOW!:|~|:prdbtnalign:--:zpa-button-alignment-center:|~|:prdblclass:--:ba-19615538:|~|:lbltxtcont:--:BEST VALUE:|~|:lblblclass:--:ba-19615541:|~|:imgimgattr:--:alt="" src="https://cdn05.zipify.com/p_0rkMpA6skI_L-Tc264UYeRvWI=/fit-in/960x0/cb30ab3baccb491e915a3ccd6c323715/2bottles_ebook-save.jpg" sizes="960px,830px,720px,590px,450px,220px" srcset="https://cdn05.zipify.com/cmsFOOG8YuXlboeHloPADg316ug=/fit-in/220x0/cb30ab3baccb491e915a3ccd6c323715/2bottles_ebook-save.jpg 220w, https://cdn05.zipify.com/MUMJTaJMGfHAFDzW0aLhPEmCZAA=/fit-in/450x0/cb30ab3baccb491e915a3ccd6c323715/2bottles_ebook-save.jpg 450w, https://cdn05.zipify.com/QcUd74njZwcH4sdbu9OWFKtCUC8=/fit-in/590x0/cb30ab3baccb491e915a3ccd6c323715/2bottles_ebook-save.jpg 590w, https://cdn05.zipify.com/n-l2RJhHED5ADhFOU1S-kLN4MWM=/fit-in/720x0/cb30ab3baccb491e915a3ccd6c323715/2bottles_ebook-save.jpg 720w, https://cdn05.zipify.com/yeshxt72klfYPY1ENkT2SDN4stY=/fit-in/830x0/cb30ab3baccb491e915a3ccd6c323715/2bottles_ebook-save.jpg 830w, https://cdn05.zipify.com/p_0rkMpA6skI_L-Tc264UYeRvWI=/fit-in/960x0/cb30ab3baccb491e915a3ccd6c323715/2bottles_ebook-save.jpg 960w":|~|:imgblclass:--:zpa-overflow zpa-mobile-align--center zpa-align--center ba-19615525:|~|:img2blclass:--:zpa-mobile-align--center zpa-align--center ba-19615522:|~|:img2attr:--:alt="" src="https://cdn05.zipify.com/mDEZOoD6HXCfWR32VFNFYS1OdSc=/fit-in/960x0/e4c4dbba5fd44abd839a41e0f91be4d1/14.jpg" sizes="960px,830px,720px,590px,450px,220px" srcset="https://cdn05.zipify.com/AmGU5tFtrz9HP4DnhxI5ICAIdQY=/fit-in/220x0/e4c4dbba5fd44abd839a41e0f91be4d1/14.jpg 220w, https://cdn05.zipify.com/VNzxBmqmuCcgF8vTGNbO6hW8gMw=/fit-in/450x0/e4c4dbba5fd44abd839a41e0f91be4d1/14.jpg 450w, https://cdn05.zipify.com/QlD7uhExG5eu2CZRGIiIBVTrn88=/fit-in/590x0/e4c4dbba5fd44abd839a41e0f91be4d1/14.jpg 590w, https://cdn05.zipify.com/wCfFngsqpmB0dywZ5YatG66qn88=/fit-in/720x0/e4c4dbba5fd44abd839a41e0f91be4d1/14.jpg 720w, https://cdn05.zipify.com/gdsfTTTrY_J1hs65HN9BqpW3mkg=/fit-in/830x0/e4c4dbba5fd44abd839a41e0f91be4d1/14.jpg 830w, https://cdn05.zipify.com/mDEZOoD6HXCfWR32VFNFYS1OdSc=/fit-in/960x0/e4c4dbba5fd44abd839a41e0f91be4d1/14.jpg 960w":|~|:handle:--:bhb-oil-powder-60-days-supply-42-free-top-tastiest-keto-recipes-ecookbook:|~|:bvuppclass:--:uca-19615541:|~|:bvcrnrclass:--:hidden lat-19615541:|~|:addcrtmsg:--:Product has been added to cart
ttl5cont:--::|~|:ttl5blclass:--:ba-19615530:|~|:ttl4cont:--:

$99.99

:|~|:ttl4blclass:--:ba-19615542:|~|:ttl3cont:--:

$179.97

:|~|:ttl3blclass:--:ba-19615546:|~|:ttl2cont:--:
3 BHB Oil Powder
:|~|:ttl2blclass:--:ba-19615529:|~|:slctvrnt:--::|~|:shwqty:--:true:|~|:selclass:--::|~|:qty:--:1:|~|:prdurl:--:/cart:|~|:prdlbtnclass:--:zpa-button-size-full-width zpa-button-padding-medium bcss-19615536:|~|:prdimgtp:--:variant:|~|:prdbtnltp:--:cart:|~|:prdbtnelt:--:_self:|~|:prdbtncpt:--:ORDER NOW!:|~|:prdbtnalign:--:zpa-button-alignment-center:|~|:prdblclass:--:ba-19615536:|~|:lbltxtcont:--:BEST VALUE:|~|:lblblclass:--:ba-19615543:|~|:imgimgattr:--:alt="" src="https://cdn05.zipify.com/bu1DbxFne8kA_x8xHTcyw4eb8QI=/fit-in/960x0/f06d92499f5041d9b432f1585d89b665/3bottles_ebook-save.jpg" sizes="960px,830px,720px,590px,450px,220px" srcset="https://cdn05.zipify.com/SBawglbBpxWhR-dxUhUyW46myMk=/fit-in/220x0/f06d92499f5041d9b432f1585d89b665/3bottles_ebook-save.jpg 220w, https://cdn05.zipify.com/yCKJp1lbvUxEwA6Ugci0TfP0pK4=/fit-in/450x0/f06d92499f5041d9b432f1585d89b665/3bottles_ebook-save.jpg 450w, https://cdn05.zipify.com/rxgiUD0S8Qr5oQZSMfbmeRxTV20=/fit-in/590x0/f06d92499f5041d9b432f1585d89b665/3bottles_ebook-save.jpg 590w, https://cdn05.zipify.com/KLozbAXFmjBf1tZFhLqCeXSYiWE=/fit-in/720x0/f06d92499f5041d9b432f1585d89b665/3bottles_ebook-save.jpg 720w, https://cdn05.zipify.com/DuuFHCMDSw8NucQrRfQqyPt89i8=/fit-in/830x0/f06d92499f5041d9b432f1585d89b665/3bottles_ebook-save.jpg 830w, https://cdn05.zipify.com/bu1DbxFne8kA_x8xHTcyw4eb8QI=/fit-in/960x0/f06d92499f5041d9b432f1585d89b665/3bottles_ebook-save.jpg 960w":|~|:imgblclass:--:zpa-overflow zpa-mobile-align--center zpa-align--center ba-19615534:|~|:img2blclass:--:zpa-mobile-align--center zpa-align--center ba-19615537:|~|:img2attr:--:alt="" src="https://cdn05.zipify.com/mDEZOoD6HXCfWR32VFNFYS1OdSc=/fit-in/960x0/e4c4dbba5fd44abd839a41e0f91be4d1/14.jpg" sizes="960px,830px,720px,590px,450px,220px" srcset="https://cdn05.zipify.com/AmGU5tFtrz9HP4DnhxI5ICAIdQY=/fit-in/220x0/e4c4dbba5fd44abd839a41e0f91be4d1/14.jpg 220w, https://cdn05.zipify.com/VNzxBmqmuCcgF8vTGNbO6hW8gMw=/fit-in/450x0/e4c4dbba5fd44abd839a41e0f91be4d1/14.jpg 450w, https://cdn05.zipify.com/QlD7uhExG5eu2CZRGIiIBVTrn88=/fit-in/590x0/e4c4dbba5fd44abd839a41e0f91be4d1/14.jpg 590w, https://cdn05.zipify.com/wCfFngsqpmB0dywZ5YatG66qn88=/fit-in/720x0/e4c4dbba5fd44abd839a41e0f91be4d1/14.jpg 720w, https://cdn05.zipify.com/gdsfTTTrY_J1hs65HN9BqpW3mkg=/fit-in/830x0/e4c4dbba5fd44abd839a41e0f91be4d1/14.jpg 830w, https://cdn05.zipify.com/mDEZOoD6HXCfWR32VFNFYS1OdSc=/fit-in/960x0/e4c4dbba5fd44abd839a41e0f91be4d1/14.jpg 960w":|~|:handle:--:bhb-oil-powder-90-days-supply-50-free-top-tastiest-keto-recipes-ecookbook:|~|:bvuppclass:--:uca-19615543:|~|:bvcrnrclass:--:lat-19615543:|~|:addcrtmsg:--:Product has been added to cart
:|zpendofcontent|: